---
Posted on May 21, 2020
---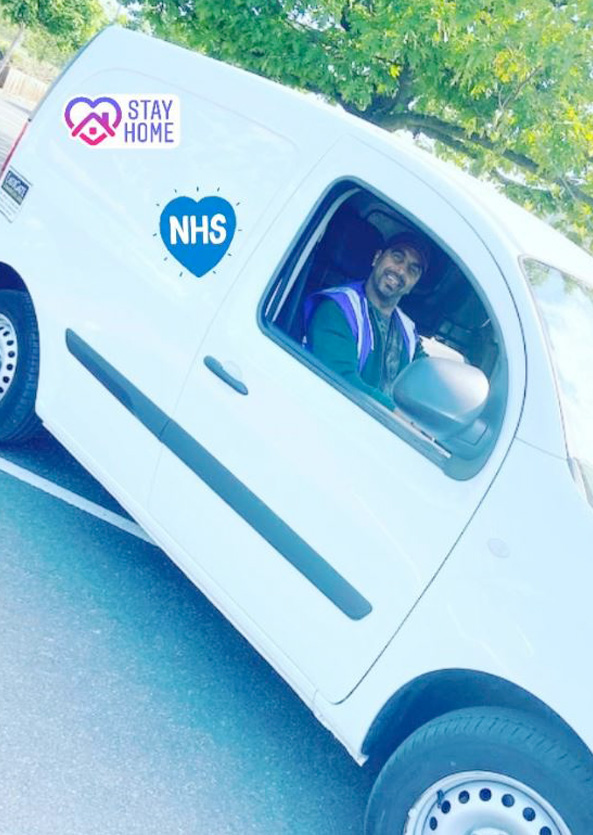 I hope everyone is well! Just want to tell you all about my time in lockdown and what I have been doing in my redeployment role instead of working at WV Active.
Over the last eight weeks my lifestyle has totally changed from my day to day norm. I am usually looking forward to my role as a Fitness Instructor on my working days for WV Active. I love engaging with customers in the centre and also teaching my classes, so the last eight weeks have been challenging as I have missed having this communication with customers and work colleagues alike.
Whilst the centres are closed, I have been redeployed as a food parcel delivery driver working at Aldersley – AKA the city's food distribution hub. It has been a great pleasure to be able to put my communication skills to good use and help out within the city of Wolverhampton. I've been delivering much needed food parcels and medication for the elderly and vulnerable from the food distribution hub.
If I am totally honest, I don't know how I would have been able to cope over the last eight weeks if I was having to sit at home doing nothing! I am always on the go with classes, inductions, cleaning and planning my next classes. I have missed engaging with customers, but it has been nice to be able to talk to other residents of the city when I have been delivering food. They are all very grateful for our services and what we have been doing and I'm so proud to have been a part of this.
I am currently missing the fitness side of things. Between working at the food distribution hub and looking after friends and family, I have somehow been able to continue keeping my fitness levels up. The job delivery driver at the food hub is also very hands on and physical, as some of these parcels I have to deliver to 30 story high rise flats. To be honest, some of this physical work has been harder than my classes!
At the moment the food hub is still open and I am continuing to deliver food parcels every week. Whilst out I'm engaging with the local community and informing them what WV Active are doing and what we have to offer. Like everyone, I am also looking forward to going back to some normality and getting back on track with customers in the gym - this is what I miss and also what I love doing the most.
Hope you all stay safe and well and look forward to seeing you all soon.
Kilroy
Health and Fitness Instructor
WV Active Aldersley and WV Active Central