---
Posted on June 1, 2020
---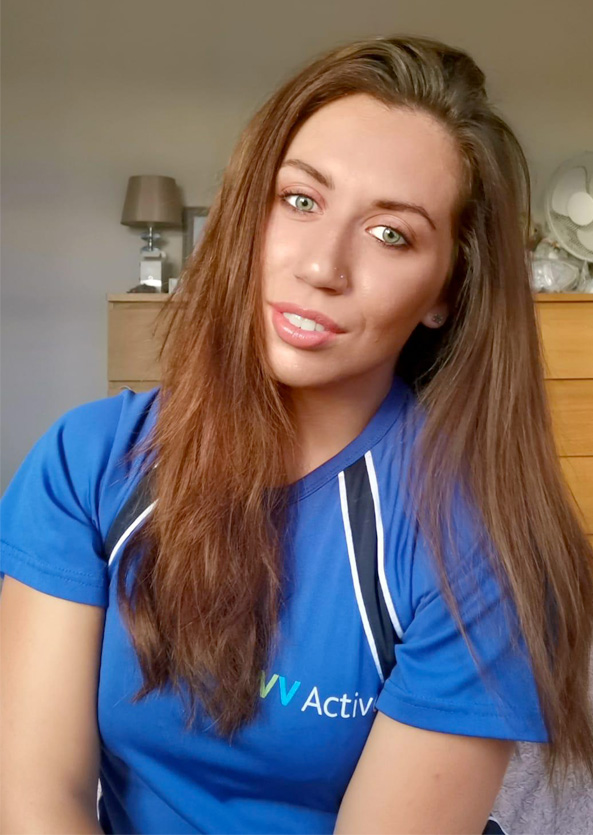 I hope you're all keeping safe and well at home! I know this is a worrying and strange time, and I, like many others, have been through every emotion during lockdown! We all have days where we feel low, bored or don't feel like doing anything, but we don't want to get into a rut.
I am trying to not focus on the negatives so much. For example, my mom working for the NHS is worrying for us, so when she comes home we are trying to distract her and cheer her up. I have cancelled holidays, weddings and concerts but I'm so grateful that I still have my health, as do my friends and family.
Hearing stories from others losing loved ones breaks my heart and makes me think, so what if I have to wait another year for my holidays and concerts? These are very minor sacrifices when we look at the bigger picture.
To help focus on the positives, I have written down some things that I have found have helped me during this period and would like to share them in case they can help you:
Write a list
I write a list each night of what I want to do the next day, some days the list is longer than others, but this just helps me focus on the day ahead. You can do this each evening or when you wake up in the morning. For me, it helps make the day feel structured and a bit more normal. Also, don't bad for having a rest day with a list of self-indulgent activities - we all need our rest days even if it feels like we shouldn't or don't deserve them… we do!
Set yourself goal
Setting yourself a goal will give you something to concentrate on and achieve. When you achieve your goal, you will feel much better in yourself and motivated to keep it up. One of my goals is to walk a certain amount of steps each day. At first this was a struggle, but when I did achieve it I felt so much better and have managed to keep this up every day since. Your goal can be anything! You might want to read a book, do a jigsaw, go a certain distance on bike/run or even bake something.
Learn something new
You could be using this time to learn a new skill or to try something new. I've been experimenting with making healthy snacks. Being unable to find any flour or eggs at the start of lockdown, I decided to try something different. I've managed to make healthy flapjacks and muffins without using flour or eggs which I've been wrapping up and dropping off at a few houses of elderly and vulnerable neighbours to cheer them up. I've also got a little creative with old gin bottles turning them into lights for gifts! You can learn a new language, learn an art skill, how to sew or how to build something. It's never too late to learn something new.
Do things you've been meaning to do
We have all got things that we wanted to do in the house or the garden and haven't had the time to do! For me the garden was a place we wanted to do; it's been a big distraction for us during this lockdown. You may have wanted to paint the living room, change your bedroom or have a clear out. It doesn't matter how big or small the job is, now is a great time to do it and you will feel better for getting it done.
Keep talking
Personally, I find talking to friends and family on a daily basis is keeping me sane! This is such a strange time for everyone and there are going to be days that are worse than others, and we need to keep talking to each other. Facetime friends and family so you don't feel like you haven't seen each other in ages, go for a socially distanced walk or organise quiz nights. Check on each other during this time, we need to stick together to get through this.
These are a few of the things that I am doing to help me through this time and I hope they help you too.
Look after yourselves and each other.
Laura
Health and Fitness Instructor
WV Active Bilston – Bert Williams