---
Posted on June 9, 2020
---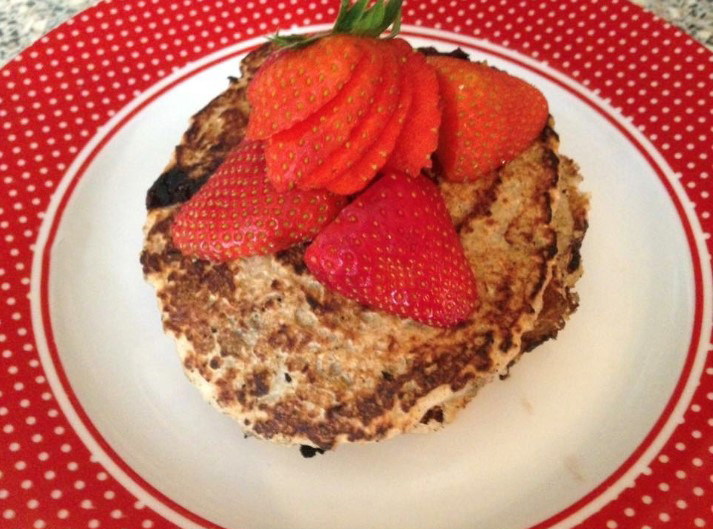 Cooking has always been a love of mine. In fact, before going to university I was a cook for 5 years. One of the positives of lockdown has been the opportunity to rediscover my love for cooking and experiment with different recipes, ingredients and flavours. All the spare time I have in the morning has allowed me to spend time experimenting with healthier recipes for my favourite breakfast - pancakes! I mean who doesn't love pancakes at the best of times?!
Making them healthier means I can have them all the time and still get all the health benefits. This recipe has been a go-to of mine for about three years now and I love it every time. They are so easy to make, take very little time and I've found them to be an amazing post workout meal...which also happens to fall as my breakfast!
Just three ingredients with optional extras and you have yourself some healthy, scrummy pancakes.
All you need is:
1 banana
1 egg
1/3 cup (40g) oats – feel free to blend to a flour consistency if you prefer smooth pancakes
Dark chocolate chips (optional)
Fruit or other topping of your choice (optional)
All you have to do is mash up the banana, mix in the egg, oats and chocolate chips and voila, pancake mix! I serve with strawberries but that is my personal preference, you can add what you like! I hope you enjoy and I'd love to know if you give them a try!
Stay safe,
Nat
Health and Fitness Instructor
WV Active Bilston – Bert Williams