Safe Swimming Policy
The objective of this policy is to safeguard customers from unnecessary risk whilst swimming using the steam room or Sauna at WV Active facilities.
All non-swimmers (adults and children) should be restricted to designated safe areas of the pool i.e. the shallow end.
Swimmers should always be advised to swim within their own abilities and to take account of any illness or disability that may affect them. They should inform duty staff of any relevant medical information.
Non-swimmers and poor swimmers must not go out of their depth, with the exception of very young children, by virtue of their age / size are out of their depth in even the shallowest area of the pool.  The wearing of approved swimming aids under supervision is strongly advised.
A non-swimmer or poor swimmer may be defined as someone who is not able to swim one length (25m) of the pool and tread water for 30 seconds in a competent manor to the satisfaction of the duty staff.
Consideration must be given to swimmers over-estimating their abilities.  If, in the opinion of the pool staff, a person is risking their personal safety they will be advised to remain in shallow areas.
The centre management team will regularly assess the risks of the pool and take any necessary action, where appropriate bringing such risks to the attention of users.
The centre management team, has in the interests of safety; the right to refuse admission if they consider a person is under the influence of alcohol or drugs. Additionally, they may request a person to leave the building who is considered to be aggressive or causing a public nuisance.
Where a family changing area or uni-sex changing is not available, children of 8 (eight) years or over should be considered self-sufficient to change in the changing area of their own sex.
All children under the age of 8 (eight) must be accompanied in the water by a person deemed responsible, please refer to the admission policy for full details.
Swimmers under the age of 8 Years must be supervised in the water. The responsible person must remain within reach at all times, regardless of the swimming ability.
If your child normally wears nappies, then swim nappies must be worn when in the pool. We have a strict health related procedure to follow in the event of any mishaps that may require the potential closure of the pool, to allow appropriate treatment of the water. Please encourage your child to visit the toilet before entering the pool to minimise mishaps.
It is not advisable to swim on a full stomach. It is recommended to wait at least 1hour before swimming, again to avoid any mishaps.
Swimmers must shower prior to swimming.
Unsuitable Swimwear and swimming pool aids when using pool, steam room or sauna
Cut-off jeans, or three quarter trousers are not permitted.
T-shirts/vests are not permitted for health and safety reasons.
Sports shorts, with no lining.
Any Swimwear with a thong.
Leggings, unless they are specific Nylon/Lycra swim designed leggings.
Wet suits/ tri-suits.
Facemasks, snorkels, flippers and hand paddles are not permitted in the pools, during public sessions.
Acceptable swimming attire when using pool, steam room or sauna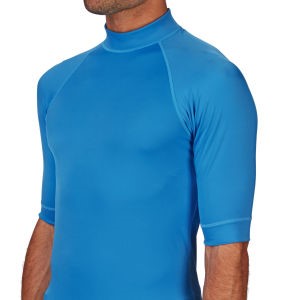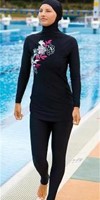 WV Active committed to providing a sensitive approach to individual customer needs. We have, therefore, designed the following policy on acceptable swimwear. However due to some of the swim wear you may be restricted to shallow water.
Swimming trunks, swimming shorts with lining above the knee, swimming costumes, bikinis, & tankini may be worn.
Nylon/ Lycra swim designed leggings
Tight fitting rash vest tops designated for swimming as illustrated below, Ladies must wear swim wear underneath.
Religious/modesty swimwear is permitted, providing it is suitable for an indoor pool environment.
This policy also applies to people using the steam rooms/sauna
Steam room policy
How to use the steam room:
Prior to use after exercise, the body must have returned to normal body  temperature.
Swimming attire must be worn at all times.
Belongings must be stored in lockers.
Remove any metal in form of watches and jewellery.
Remove make up, no lotions to be used.
Shower prior to use.
Take a towel to sit on.
Relax for 6-12 minutes or less if not comfortable (this will clean your pores).
Leave the steam room and immediately take a cold shower (this will close your  pores).
The hot/cold cycle can be repeated as often as comfortable. Too long an  exposure can lead to nausea, dizziness or fainting.
When finished take a final shower
Relax for 15-20 minutes for body temperature to return to normal before dressing.
During the session drink plenty of fluids, no alcohol or glass bottles.
No food to be consumed within the steam room.
Shaving, oils and lotions are prohibited in the steam room.
If at any time you feel unwell, contact a member of staff or seek medical advice if  necessary.
You must not use the steam room if the following statements apply:
Under the age of 16 years.
Pregnant.
Have heart disease or circulatory problems.
High or low blood pressure.
Diabetes, kidney disease or a condition which may affect your reaction to heat.
Have an infectious skin disease, sores or wounds.
Have an illness causing inability to perspire.
Are taking anticoagulants, antihistamines, vasoconstrictors, vasodilators,  stimulants, hypnotics, narcotics or tranquilisers or any other medications which  makes you unsure as to the advisability of using steam rooms/saunas.
Had a heavy meal within one and a half hours.
Consumed alcohol within one and a half hours.
Have recently exercised as your body temperature needs to return to its normal  level.
Have any illness which makes you unsure as to the advisability of using steam  rooms.
Please be aware of any potential hazards:
Adverse reaction caused by excess heat or overuse, including giddiness and  fainting.
Scalding from direct contact from the steam pipe.
Shock due to sudden, extreme changes in temperature induced by use of the cold shower.
Slipping injuries caused by wet flooring.